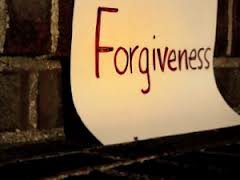 The last few days have been filled with the looks of Jesus. The word has been very powerful and my hope is that you have been very blessed by it. Today's message is one that I hope all of us will see ourselves in and get our act together.
Today's Prayer
Dear Lord, You have said: "If My people who are called by My name will humble themselves, and pray and seek My face, and turn from their wicked ways, then I will hear from heaven, and will forgive their sin and heal their land." Many of Your people across this land, in cities and towns, in churches, parks and homes, observe a day of prayer each year. … Open our eyes to see the error of our ways. Forgive us for thinking that we can re-design You to fit today's social changes. Help us to see that Your moral order was meant for all generations and that we are the ones who need to change. Forgive us, for we have often denied our Christian heritage. We have been deceived and have allowed others to lead us astray. How we must have grieved You! … Give us spiritual insight and a desire to seek Your will — for our nation, for Your churches, and for our lives — for fear that we fail You and fall into a predicament of our own making. In Jesus' holy name we pray. Amen.
Let's eat.
Looks of Jesus
On a Backslider
Luke 7:36-50–
Jesus Anointed by a Sinful Woman
One of the Pharisees asked Jesus to have dinner with him, so Jesus went to his home and sat down to eat. When a certain immoral woman from that city heard he was eating there, she brought a beautiful alabaster jar filled with expensive perfume. Then she knelt behind him at his feet, weeping. Her tears fell on his feet, and she wiped them off with her hair. Then she kept kissing his feet and putting perfume on them. When the Pharisee who had invited him saw this, he said to himself, "If this man were a prophet, he would know what kind of woman is touching him. She's a sinner!" Then Jesus answered his thoughts."Simon," he said to the Pharisee, "I have something to say to you." "Go ahead, Teacher," Simon replied. Then Jesus told him this story:"A man loaned money to two people—500 pieces of silver to one and 50 pieces to the other.But neither of them could repay him, so he kindly forgave them both, canceling their debts. Who do you suppose loved him more after that?"Simon answered, "I suppose the one for whom he canceled the larger debt.""That's right,"Jesus said. Then he turned to the woman and said to Simon,"Look at this woman kneeling here. When I entered your home, you didn't offer me water to wash the dust from my feet, but she has washed them with her tears and wiped them with her hair.You didn't greet me with a kiss, but from the time I first came in, she has not stopped kissing my feet.You neglected the courtesy of olive oil to anoint my head, but she has anointed my feet with rare perfume."I tell you, her sins—and they are many—have been forgiven, so she has shown me much love. But a person who is forgiven little shows only little love."Then Jesus said to the woman,"Your sins are forgiven."The men at the table said among themselves, "Who is this man, that he goes around forgiving sins?" And Jesus said to the woman,"Your faith has saved you; go in peace."
Quote of the Day
When we choose to forgive the victory is attainable. When bad things happen, good CAN come out of it! Romans 8:28 declares it is so! My life declares it is so and I am not alone in that statement. So many people have looked evil in the face and said, "I will find good in this." Some times the evil and bad things are changed or converted or whatever and sometimes it is US that is changed. But ALL things work for good and can bring about change for the good.

Elizabeth Fabiani
WITH HOPE AND FAITH
REV. ELDER G E STERRETT

FOUNDER

GCKRS HELPING HAND FOUNDATION – THE RELATIONSHIP FACTORY
Written by