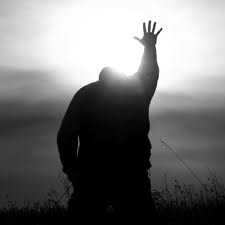 Good day everyone. Oh give thanks unto the Lord for He is good yes He is good and worthy of all the praise that we can give and more. This day the message and the scriptures presented will deal with some of the riches he bestows on those that belong to Him. Always know that the scriptures presented in these messages are but a small sampling of God's word and you are free to dig deeper at any time.
Today's Prayer
Father, I come before you this morning standing in the gap for my brothers and sisters everywhere to pray for our leaders. As we pray for our nation's leadership, help us realize, both as Christians and as citizens, that each one of us has a responsibility to our country.Help us commit ourselves to pray daily for our leaders and for our nation's welfare. Let us recognize our country's disobedience, and repent and seek Your will that we may return to being bound by Your truths. As we pray for Christian revival around the world, let us also pray for Christian revival here at home. Open our eyes to see the subtle deceptions of the New Age philosophies that have already invadedour media, entertainment, businesses, schools and universities, and many of our church denominations, where too often freedom has been accepted to mean no boundaries, no absolutes, and no rules. Oh Lord, remind us that You are still sovereign;it is Your universe and Your world, and the Bible is Your "manufacturer's handbook."Remind us all that no society can survive which ignores Your guidelines, for the concept of "no rules, no game" is as true in life as it is in football.Help us for we are often deceived and misled. It's in the wonderful name of Jesus we pray, Amen and Amen.
Let's eat.
God's Riches
Of His Goodness
Romans 2:1-4
You may think you can condemn such people, but you are just as bad, and you have no excuse! When you say they are wicked and should be punished, you are condemning yourself, for you who judge others do these very same things. And we know that God, in his justice, will punish anyone who does such things. Since you judge others for doing these things, why do you think you can avoid God's judgment when you do the same things?Don't you see how wonderfully kind, tolerant, and patient God is with you? Does this mean nothing to you? Can't you see that his kindness is intended to turn you from your sin?
Leads to Repentance; Riches of His Grace
Ephesians 1:3-7
All praise to God, the Father of our Lord Jesus Christ, who has blessed us with every spiritual blessing in the heavenly realms because we are united with Christ. Even before he made the world, God loved us and chose us in Christ to be holy and without fault in his eyes. God decided in advance to adopt us into his own family by bringing us to himself through Jesus Christ. This is what he wanted to do, and it gave him great pleasure. So we praise God for the glorious grace he has poured out on us who belong to his dear Son.He is so rich in kindness and grace that he purchased our freedom with the blood of his Son and forgave our sins.
Forgives our Sins; Of His Glory
Romans 9:15-23
For God said to Moses, "I will show mercy to anyone I choose, and I will show compassion to anyone I choose." So it is God who decides to show mercy. We can neither choose it nor work for it. For the Scriptures say that God told Pharaoh, "I have appointed you for the very purpose of displaying my power in you and to spread my fame throughout the earth." So you see, God chooses to show mercy to some, and he chooses to harden the hearts of others so they refuse to listen. Well then, you might say, "Why does God blame people for not responding? Haven't they simply done what he makes them do?" No, don't say that. Who are you, a mere human being, to argue with God? Should the thing that was created say to the one who created it, "Why have you made me like this?" When a potter makes jars out of clay, doesn't he have a right to use the same lump of clay to make one jar for decoration and another to throw garbage into? In the same way, even though God has the right to show his anger and his power, he is very patient with those on whom his anger falls, who are destined for destruction.He does this to make the riches of his glory shine even brighter on those to whom he shows mercy, who were prepared in advance for glory.
Quote of the Day
Nothing will ever be attempted, if all possible objections must first be overcome.

Samuel Johnson
WITH HOPE AND FAITH
REV. ELDER G E STERRETT

FOUNDER
GCKRS HELPING HAND FOUNDATION – THE RELATIONSHIP FACTORY
Written by