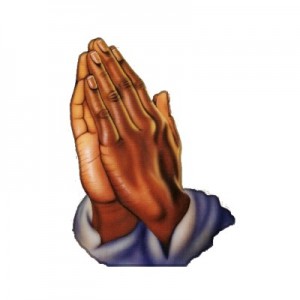 Good day and praise God for the wonders of life He bestows on us. For the next couple days I will be sharing what we must stop praying for, so I went into the scriptures for help with this. Let it feed your soul.
Today's Prayer
Father I come to you today on behalf of my brothers and sisters in Christ with this request; open the eyes of our hearts so that we can see you in everything we do and say. I set this petition before you in the matchless name of Jesus, Amen.
Let's eat.
Things We Must Stop Praying For PT. 1

My Will Be Done
God's will is always done, even if bad things are happening to us (Rom. 8:28) so we should pray for His will and not our will to be done. God's will can't be altered or changed by human activity but God can even use the evil actions by men for His good (Gen. 50:20). So even in man's scheming and wickedness, the will of God is never hindered and is always done. In other words, He can use evil to accomplish His will even though He is not the source of that evil. If you look at the cross, you see the greatest travesty of justice ever, yet God used that great evil to redeem a people for Himself by means of the Redeemer. We can pray for our will, but God's will is going to be done anyway.  More importantly, we should pray for God's will to be done in our life over our own will and that means we will be doing what is the will of God. Paul writes, "For this is the will of God, your sanctification: that you abstain from sexual immorality; that each one of you know how to control his own body in holiness and honor, not in the passion of lust like the Gentiles who do not know God" (1 Thess. 4:3-5).  Pray for God's will to be done and then do it to the best of your knowledge.
Forgiveness for the Same Sin
First John 1:9 has brought a lot of comfort to a lot of people, as it says, "If we confess our sins, he is faithful and just to forgive us our sins and to cleanse us from all unrighteousness." It doesn't say He forgives us if we keep asking for forgiveness for one particular sin. Even if we commit a terrible sin, our sin is never greater than our Savior. We don't have to keep asking for forgiveness for the same sin. Imagine you're a parent and your child comes to you and apologizes for breaking a lamp. The next day he or she apologizes for the very same thing and does it day after day. You as a parent would finally say, "Hey, that's been forgiven. You don't need to keep bringing it up. Don't you trust that I've forgiven you?" Do you see the connection between the earthly father and our heavenly Father in that story?
Praying for God's Wrath
What I mean by praying for God's wrath is that we should not be praying for harm to come to our enemies. Remember the so-called Sons of Thunder who asked to have fire come down out of heaven and consume the Samaritan village that had just rejected Jesus and His message (Luke 9:54). At this remark, Jesus "turned and rebuked them" (Luke 9:57) and told them that's not the way we react. You and I are told to "bless those who persecute you; bless and do not curse them" (Rom. 12:14), not call fire down from heaven! "Repay no one evil for evil" (Rom. 12:17), "but leave it to the wrath of God, for it is written, "Vengeance is mine, I will repay, says the Lord" (Rom. 12:19). On the contrary, "if your enemy is hungry, feed him; if he is thirsty, give him something to drink; for by so doing you will heap burning coals on his head" (Rom. 12:20). In other words, let his or her conscience bring them to repentance, but leave justice up to God.

(to be continued)

Quote of the Day

God has brought us into this time; He, and not ourselves or some dark demon. If we are not fit to cope with that which He has prepared for us, we would have been utterly unfit for any condition that we imagine for ourselves. We are to live and wrestle in this time, and in no other. Let us humbly, tremblingly, manfully look at it, and we shall not wish that the sun could go back its ten degrees, or that we could go back with it. If easy times are departed, it is that the difficult times may make us more in earnest; that they may teach us not to depend on ourselves. If easy belief is impossible, it is that we may learn what belief is, and in whom it is to be placed.



Frederick Denison Maurice

WITH HOPE AND FAITH

REV. ELDER G E STERRETT


FOUNDER


GCKRS HELPING HAND FOUNDATION – THE RELATIONSHIP FACTORY

Written by