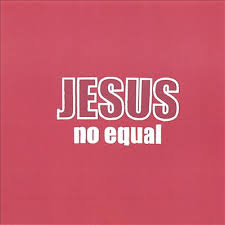 Good day everyone. Today we are going to have a little basic training. Get ready for it because sometimes we just need to go back to fundamental truths.
Today's Prayer
Father, if only the birds with beautiful voices sang, the world would often be silent. Let us "sing out" Your praises because our spirits are filled with love and gratitude for Your gift of faith, and for Your presence in our lives. Let us worship You, Lord, for Your faithfulness, and for sending Your Son and the Holy Spirit that we may better understand Your will for our lives. Let us in all of our being praise You, Lord.  Amen and Amen.
Let's eat.
Jesus, the True Vine
John 15:1-17
"I am the true vine, and my Father is the gardener. He cuts off every branch that doesn't produce fruit, and he prunes the branches that do bear fruit so they will produce even more. You have already been pruned for greater fruitfulness by the message I have given you. Remain in me, and I will remain in you. For a branch cannot produce fruit if it is severed from the vine, and you cannot be fruitful apart from me. "Yes, I am the vine; you are the branches. Those who remain in me, and I in them, will produce much fruit. For apart from me you can do nothing. Anyone who parts from me is thrown away like a useless branch and withers. Such branches are gathered into a pile to be burned. But if you stay joined to me and my words remain in you, you may ask any request you like, and it will be granted! My true disciples produce much fruit. This brings great glory to my Father. "I have loved you even as the Father has loved me. Remain in my love. When you obey me, you remain in my love, just as I obey my Father and remain in his love. I have told you this so that you will be filled with my joy. Yes, your joy will overflow! I command you to love each other in the same way that I love you. And here is how to measure it–the greatest love is shown when people lay down their lives for their friends. You are my friends if you obey me. I no longer call you servants, because a master doesn't confide in his servants. Now you are my friends, since I have told you everything the Father told me. You didn't choose me. I chose you. I appointed you to go and produce fruit that will last, so that the Father will give you whatever you ask for, using my name. I command you to love each other.
Quote of the Day
The central significance of prayer is not in the things that happen as results, but in the deepening intimacy and unhurried communion with God at His central throne of control in order to discover a sense of God's need in order to call on God's help to meet that need.

Edward McKendree (E. M.) Bounds
WITH HOPE AND FAITH
REV. ELDER G E STERRETT

FOUNDER

GCKRS HELPING HAND FOUNDATION – THE RELATIONSHIP FACTORY
Written by